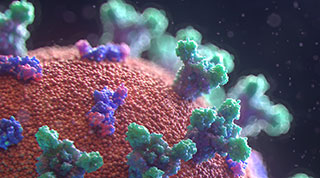 This page will be updated with information as it develops. For the latest daily updates, please follow us on Facebook and Twitter.
Important News and Updates
County of Haliburton COVID-19 Response
The County declared a state of Local Emergency on Wednesday, March 18, 2020 at 12:30 p.m. in accordance with the Emergency Management and Civil Protection Act, R.S.O. 1990, c E.9 s.4 (1) due to the COVID-19 pandemic.
Offices open to the public
Please note as the County Administration building is now open to the public (Mon-Fri, 8:30-4:30), we do request that visitors wear a mask for the safety of themselves and our staff. Thank you.
If you're unable to wear a mask, please call our office to make alternative arrangements, we will do best to accommodate: 705-286-1333
Libraries begin to open
Our Administration Centre and branches remain CLOSED to the public.
As of September 8, 2020 we will be opening our Dysart, Minden, and Wilberforce branches to the public with limited services and hours. We will continue to offer curbside pickup at these locations by request. Our full list of hours and branches can be found at http://bit.ly/hcpl-hours.
Please continue to check HaliburtonLibrary.ca for updates to our hours, programming, and services.
County Emergency Control Group meeting regularly
The County's Emergency Control Group meets frequently to assess the situation, will continue to provide updates to the public and is in regular communication with local municipalities, Haliburton, Kawartha, Pine Ridge District Health Unit (HKPR), Public Health Ontario and local health care providers.
Municipal COVID-19 Information
We recommend checking your municipality's website to find out the latest safety measures they are taking as well as any local news and resources that are avaialble to you. Links to the four municipalities within Haliburton County are listed below.
Township of Algonquin Highlands

Algonquin Highlands is maintaining a frequently updated COVID-19 Pandemic Response page with public notices, media releases and other information pertaining to public safety.
Municipality of Dysart et al

Residents can read the latest COVID-19 Pandemic Updates for Dysart et al on the front page of the Dysart et al website.
Municipality of Highlands East

Highlands East is updating their 2019 Novel Coronavirus (COVID-19) Information page daily with updates from local, provincial and federal sources. They also have a dedicated COVID-19 News Hub that can be subscribed to as related articles and notices are updated.
Township of Minden Hills

Minden Hills is keeping a dedicated COVID-19 Information page updated with media releases, helpful links and other local details for residents.
Additional Resources and Information