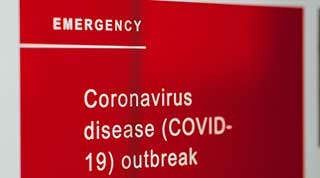 Posted on Wednesday, March 18, 2020 12:30 PM
Effective Wednesday, March 18, 2020 at 12:30 p.m. (ET), the County of Haliburton has declared a state of Local Emergency in accordance with the Emergency Management and Civil Protection Act, R.S.O. 1990, c E.9 s.4 (1) due to the COVID-19 pandemic.

"The County of Haliburton is making this declaration as a proactive step for potential access to resources from other levels of government as this situation evolves, ensuring better preparedness for our community...