Electric Vehicle Charging Stations
Residents and visitors can access five level 2 charging stations across the County with ten spots to plug in. Installing electric vehicle charging stations throughout the community is one of the best ways the County and local municipalities can support our community to reduce greenhouse gas emissions.
The charging stations are part of Ivy Park & Charge from the Ivy Charging Network, one of Ontario's largest, most connected electric vehicle charging networks.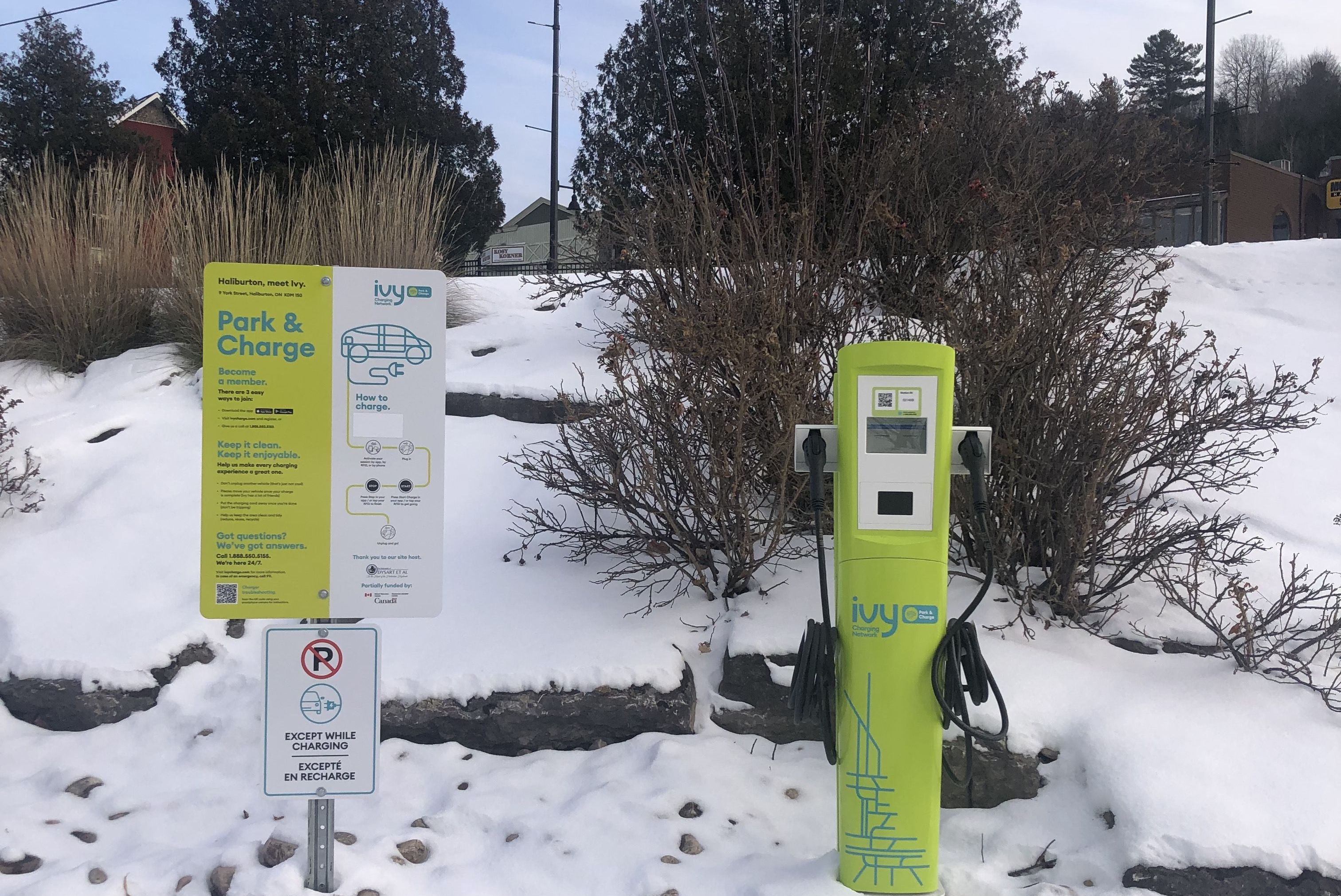 Locations
Algonquin Highlands Township Office - 1123 North Shore Road
Keith Tallman Memorial Arena in Wilberforce - 2256 Loop Road
Minden Hills Township Office - 7 Milne Street (two stations at this location)
Welcome Centre in Haliburton - 9 York Street
How to charge
There are three ways to join the Ivy Network:
Download the Ivy app on your Android or Apple device
Register in the Ivy Drivers' Portal and request your RFID card.
Call 1-888-550-5155
Charging costs $2.50/hour.
Learn more about electric vehicles
How long will it take to charge my vehicle?
It will depend on your battery type and car model. One hour of charge with a level 2 charging station typically gives 30km of driving range.