Ontario Strengthening Response to Omicron Variant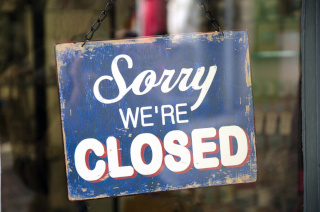 In consultation with the Chief Medical Officer of Health, local medical officers of health and public health experts, the Ontario government is tightening public health measures. Beginning Monday, December 20th, 2021 restrictions on the size of social gatherings and reduced capacity limits for select industries were put in place.
More Information can be found at https://news.ontario.ca/en/release/1001366/ontario-further-strengthening-response-to-omicron
"To help curb the spread of the Covid-19, it is important that we all follow provincial guidelines. We encourage all residents to follow the advice of the Province and our health care workers to help combat this new variant we face" said County Warden Liz Danielsen. "The County will continue to monitor the situation and will make the necessary operational adjustments to adhere to the new provincial regulations and will update the public if changes are implemented" added the Warden.
At this time any individual aged 18 and over can no go online and book a first, second, or booster dose of the vaccine. The booking portal can be found at https://covid-19.ontario.ca/book-vaccine/
The Haliburton Kawartha Pineridge District Health Unit recommends that individuals experiencing mild COVID-19 symptoms are encouraged to stay home and self-isolate. For more information regarding COVID-19 within the county please visit the District Health Unit at https://www.hkpr.on.ca/.
At the recommendation of the Health Unit, the County of Haliburton Administration Building at 11 Newcastle Street, Minden, ON will close to the public on Friday, December 24, 2021 at 12:30 p.m. and will remain closed to the public until further notice.
County staff are available on an appointment basis during regular business hours and can be reached at 705-286-1333 (local) or 1-844-366-4795 (toll free).
We wish everyone a safe and happy holiday season.