Rail Trail Round Table - NEW DATE TBD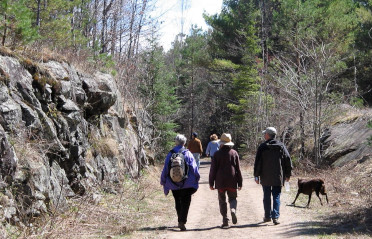 POSTPONED
Take Notice there will be a Round Table discussion regarding the Haliburton County Rail Trail, via web conference, on NEW DATE TBD in the Council Chambers, located at 11 Newcastle Street, Minden, ON.
The purpose of the Virtual Meeting is to:
Review and update the County's Rail Trail 2004 Master Plan
Due to the COVID-19 pandemic, this meeting will be held virtually and broadcasted to the County's Youtube page, where members of the public can view the meeting.
Dated this 18th day of November, 2020.
If you have any questions, please contact:
Michele Moore, Deputy Clerk
(705) 286-1333
mmoore@county.haliburton.on.ca