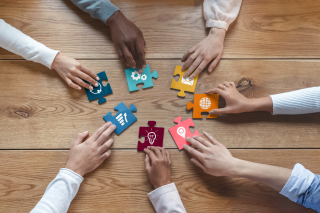 November 23, 2020
FOR IMMEDIATE RELEASE
Haliburton County Council, along with Councillors from all member municipalities, will be receiving the final Service Delivery Review report on Wednesday, November 25th, 2020 through a virtual conference via the Zoom platform.
This review was completed by StrategyCorp, a highly respected consulting firm with considerable experience in municipal service reviews. Their work began early in 2020, but unfortunately was somewhat delayed due to the ongoing pandemic. During the process consultants met with all Council members and senior staff to develop an understanding of the current state of service delivery and where they saw potential for improvements in the efficiency and effectiveness of a variety of services ranging from roads & bridges to IT and communications.
During the process, targeted stakeholder consultation in areas such as economic development, building and planning was also conducted. This included sessions with area developers, the Chamber of Commerce, Homebuilders Association, BIA, Algonquin Gateway Business Association and others.
StrategyCorp developed independent recommendations based on their knowledge of best practices in service delivery and how they might be improved specifically for Haliburton County.
Receipt of the report is only the beginning of the process. There is much hard work ahead as all Councils review and prioritize the recommendations and find a path towards change together. All Councils understand the urgency to implement measures, where appropriate, particularly given ongoing financial constraints.
Our sincere thanks to Minister Clark and the provincial government for the funding that supported this important study.
The presentation of StrategyCorp's findings can be viewed by members of the public via live stream, on Wednesday, November 25, 2020 at 1:00 pm.
- 30 -
For more information please contact:
Mike Rutter, CAO, County of Haliburton
mrutter@county.haliburton.on.ca
Office: 705-286-1333 x 223