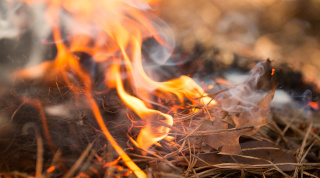 An Ontario-wide Restricted Fire Zone (RFZ) has been implemented by the Ministry of Natural Resources and Forestry (MNRF) as of 12:01 a.m. on April 3, 2020 due to the COVID-19 pandemic.
To maintain response capability and personnel safety
This proactive action by the MNRF is to reduce the number of preventable human-caused wildfires to ensure that emergency response capacity is maintained. Minimizing wildfires will ensure the province is able to address any emergency fire situations as well as will reduce necessary contact among staff, and between staff and the public.
No end date
The RFZ is effective April 3 and will be remain in place until such time that the MNRF can determine that emergency response capacity will not be impacted by COVID-19.
Coverage, restrictions and exceptions
It is important to note that an RFZ applies to all Crown and private land within a municipality, as well as provincial parks and conservation areas inside the regulated fire region.
The following is a summary of restrictions that are in place during this fire ban within the restricted fire zone:
No open fires are allowed unless the fire is for cooking or warmth and is in a stove or installation prescribed in the Outdoor Fires Regulation (O.Reg. 207/96).
Campfires are not allowed.
Portable stoves must use liquid or gas fuel and have a shutoff valve.
A charcoal barbeque can be used if they are permanent structures or portable and within 100 metres of a dwelling you occupy.
Outdoor wood burning stoves or furnaces must be completely enclosed with solid material and be within 100 metres of a dwelling you occupy.