The County of Haliburton and local municipalities are committed to climate action. This includes ways we will reduce our impact on climate change, and steps we will take to prepare for its adverse effects. The County has initiated a climate change planning process consisting of three phases: corporate climate change mitigation, corporate climate change adaptation and community mitigation and adaptation.
Key Terms
Mitigation
Efforts to reduce or prevent emission of greenhouse gases. Mitigation can mean using new technologies and renewable energies, making older equipment more energy efficient, or changing management practices or consumer behavior.
Adaptation
The ability to adjust to changing conditions by natural systems or society. Anticipating the adverse effects of climate change and taking appropriate action to prevent or reduce the damage they can cause, or taking advantage of opportunities that may arise. It has been shown that well planned, early adaptation action saves money and lives later.
Corporate Climate Change Mitigation Plan
The County's Corporate Climate Change Mitigation Plan outlines objectives to reduce greenhouse gas emissions resulting from municipal operations and services.
Goals
Improve energy efficiency and transition to low carbon and renewable sources of energy in municipal facilities
Reduce fuel consumption and transition to low carbon vehicles and fuels in municipal fleet
Reduce and divert organic waste from municipal landfills
Integrate climate change considerations across municipal programs, policies and plans
Documents (PDF)
Corporate Climate Change Adaptation Plan
The County's Corporate Climate Change Adaptation Plan outlines how the County and local municipalities can adapt municipal assets, operations and services to prepare for the impacts of climate change.
Goals
Ensure current and future infrastructure is adapted to withstand the impacts of a changing climate
Protect municipal natural assets and enhance nature-based solutions
Minimize health risks to outdoor staff and provide resources to the community to improve their capacity to adapt
Integrate climate adaptation into municipal plans and processes
Documents (PDF)
Community Climate Action Plan
The County of Haliburton has developed a Community Climate Action Plan (CCAP). The CCAP provides a long-term roadmap for the transition to a low carbon and resilient community. Project updates can be found on our Wade In page. Find out how you can take action on climate change today by visiting our Community Climate Action Guide.
Electric Vehicles
Electric Vehicle Charging Stations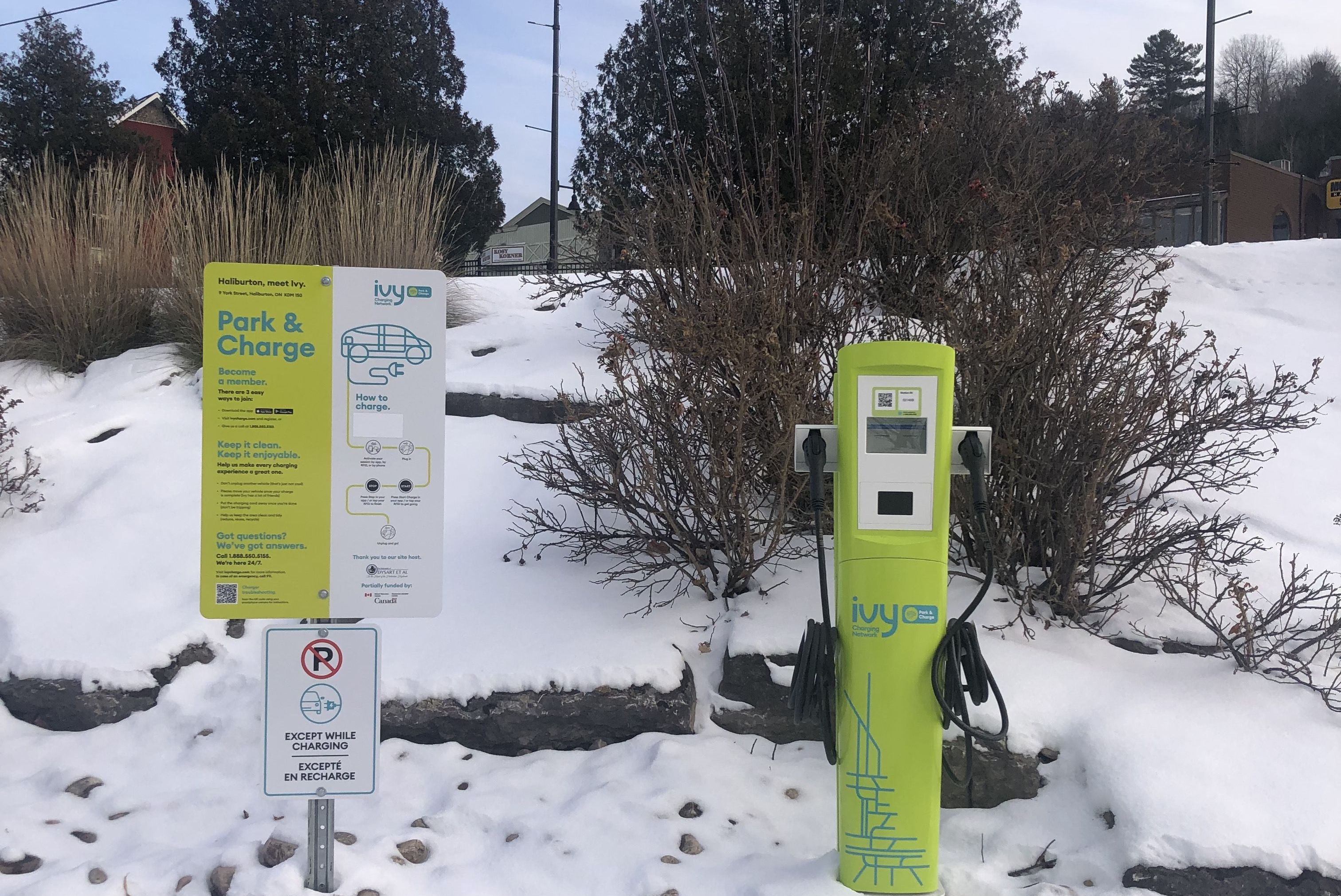 Haliburton County is home to 5 publicly accessible electric vehicle Park & Charge charging stations in partnership with the Ivy Charging Network. See details on the locations and how to use the stations on the Electric Vehicle Charging Stations page.
Green Fleet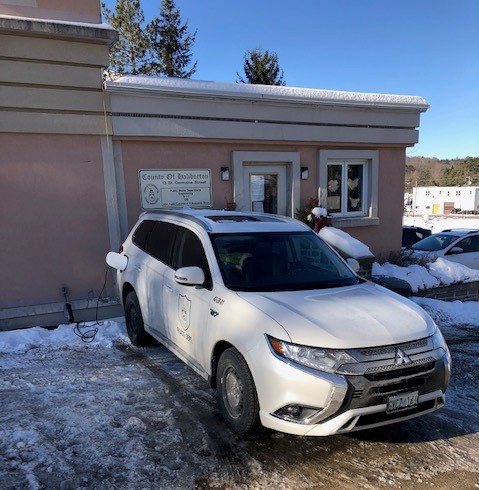 The County's Green Fleet Policy aims to reduce unnecessary fuel consumption and actively incorporate low-emission vehicles into fleet operations. In December 2020, the County of Haliburton purchased a 2020 Mitsubishi Outlander Plug-In Hybrid Electric Vehicle (PHEV) to replace a pick-up truck in the Roads Department.
FoodCycler Program
Residents of the County of Haliburton had the opportunity to pilot an at-home food waste diversion solution that will reduce the amount of organic waste headed to our landfill sites.
The Township of Algonquin Highlands, the Municipality of Dysart et al, and the Township of Minden Hills offered FoodCycler pilot programs in 2021 and 2022. These initial pilot programs were extremely successful for waste reduction and reducing greenhouse gas emissions.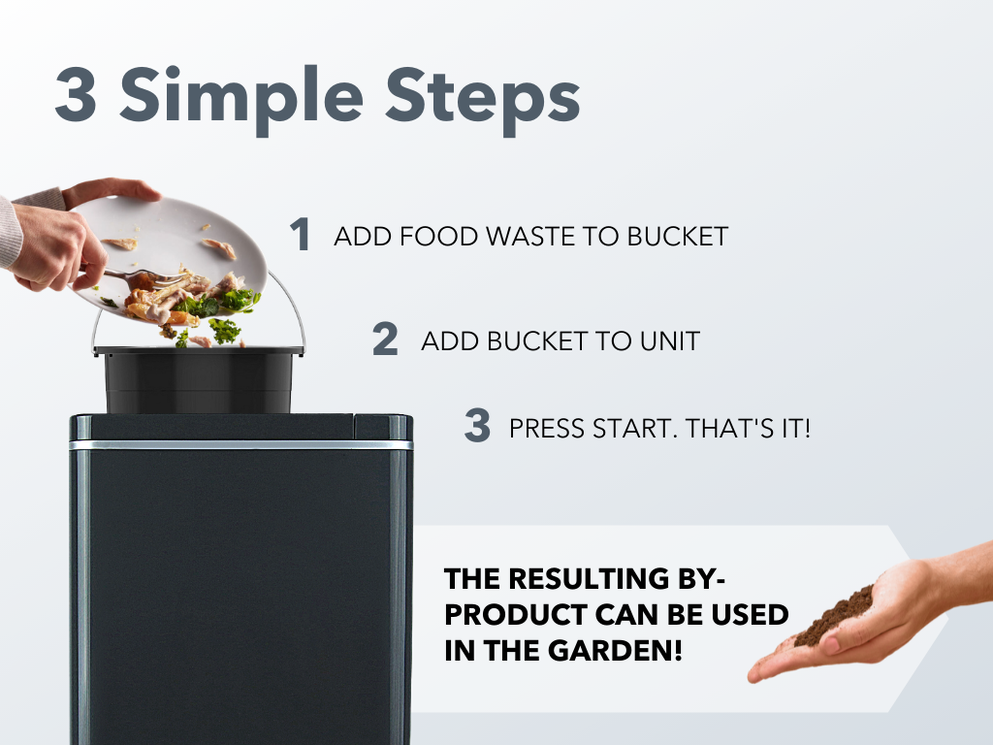 In partnership with Food Cycle Science, the County of Haliburton offered 500 FoodCycler units at a subsidized price for residents to use in their homes. Participants are expected to track the amount of food waste they have diverted for 12 weeks to estimate the total impact of the pilot program.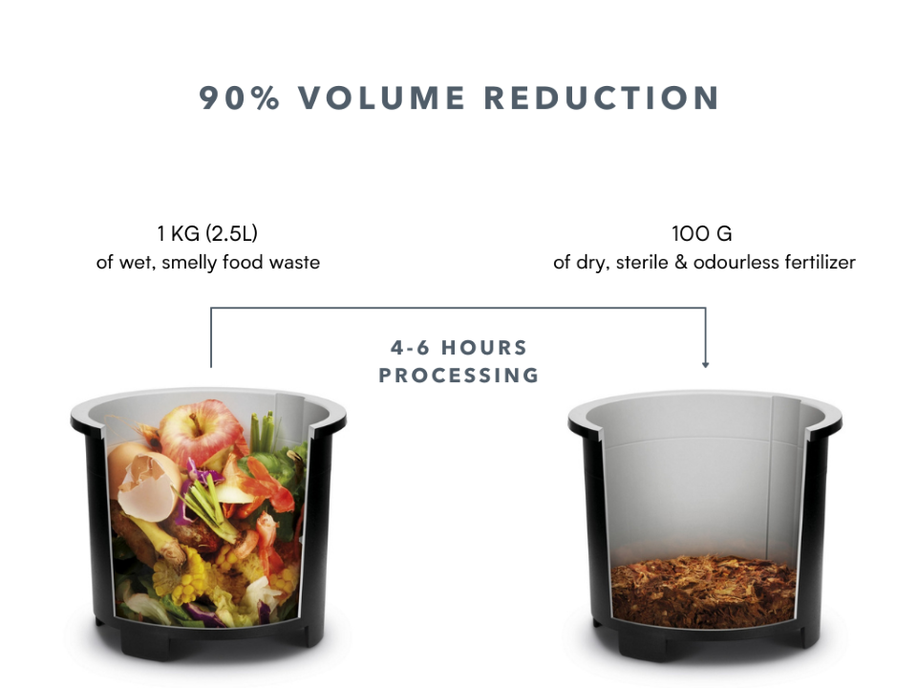 The program benefits from funding received from Food Cycle Science through the Impact Canada Food Waste Reduction Challenge, municipal discounts from Food Cycle Science, and subsidization from the County of Haliburton. Two types of units were offered through this expanded pilot program. The FC-30, which is the unit that was offered in the initial pilot programs, and the Maestro, which has double the capacity for food waste. The FC-30 was available for $100 plus tax through this program (typically retails for $500) and the Maestro was available for $200 plus tax (typically retails for $800).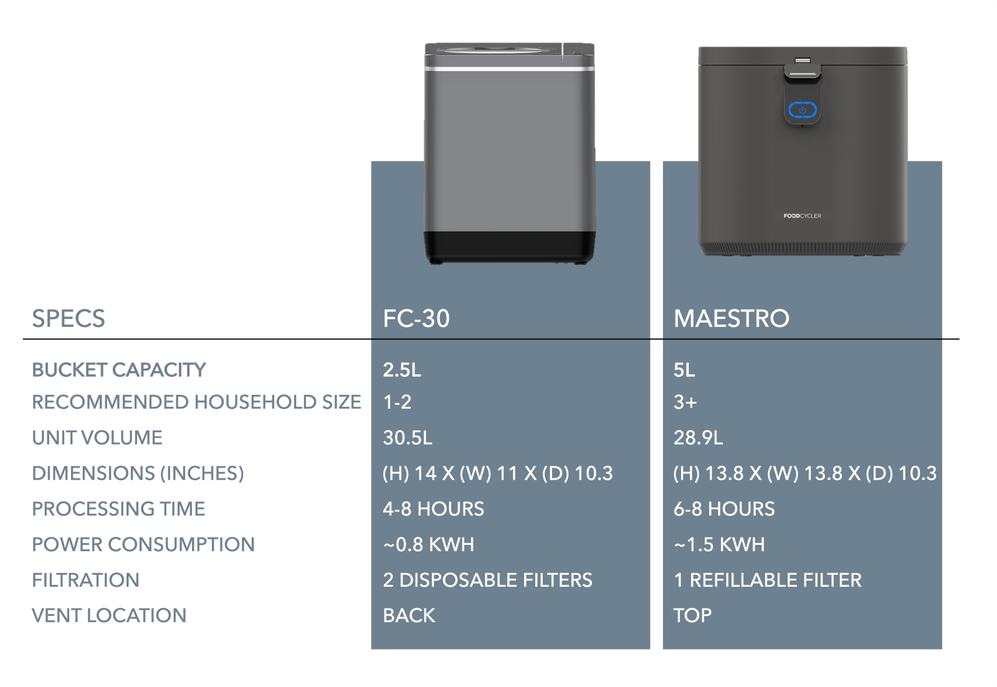 All 500 units have been distributed. Residents may still complete the registration form to express interest in a potential future program.
If you have any questions, please contact Korey McKay, Climate Change Coordinator at 705-286-1333 ext. 242 or foodcycler@haliburtoncounty.ca.